Specializing in All of Your Commercial & Residential Needs
Welcome! The Christophersen Construction Company is a family run firm specialized in high quality custom commercial and residential projects like these shown above, and we have been doing so for satisfied customers for over twenty years.
Our size assures each customer of personalized service, honesty, integrity and craftsmanship to get the job done right the first time. Along with our quality subcontractors and skilled craftsmen, our team takes the time to ensure each job meets our customer's expectation for quality and budget while being delivered on schedule.
We'd sincerely appreciate the opportunity to discuss your next project. Please give us a call or send us an Email. We will make every effort to add you to our list of satisfied customers!
Why you should select Christophersen Construction
as your contractor for this job!
Awards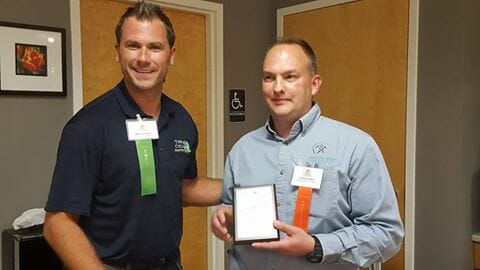 Congratulations to our awesome owner Chris Lorden for receiving the Builders of the Year Award from his local home Builders Association- the Greater Manchester Nashua Home Builders Association last night! He is pictured with incoming President Mike Turcotte.
I also want to let you know how appreciative and pleased I am of Chris Lorden and all the help and support he provided me personally and to Alfa Aesar throughout the entire construction project. I have work with a few Superintendants over the years, but I can say that Chris is the best by far.
Special Thanks go out to Project Superintendent Chris Lorden for attention to detail and spirit of cooperation. The final product is a showcase we can be proud of.
I commend you on your performance of duty during the Overseas Deployment for Training (ODT) to Ghrafenwoehr Germany. You demonstrated great confidence in yourself, as well as loyalty and commitment to the Mountain Battalion, by volunteering for this challenging training. Congratulations, and my thanks for a job well done!